Increased life expectancy shouldn't mean reduced quality of life due to low vision. Visual function declines with age as observed in the majority of apparently "disease-free" individuals. Degeneration, dysfunction and death of retinal neurons are seen to improve due to Omega 3's neuro-protective and neuro-regenerative effects.
Omega 3 protects the retina from Age-related macular degeneration in aged mice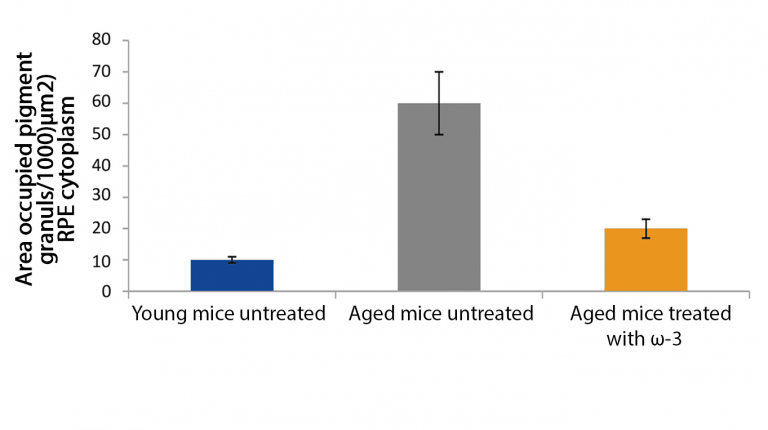 The production of free radicals, which create metabolic waste products in aged retina
(lipofuscin), improves with Omega 3 supplementation.
Prokopiou, et al. 2019
Omega 3 protects the Outer-nuclear retinal layer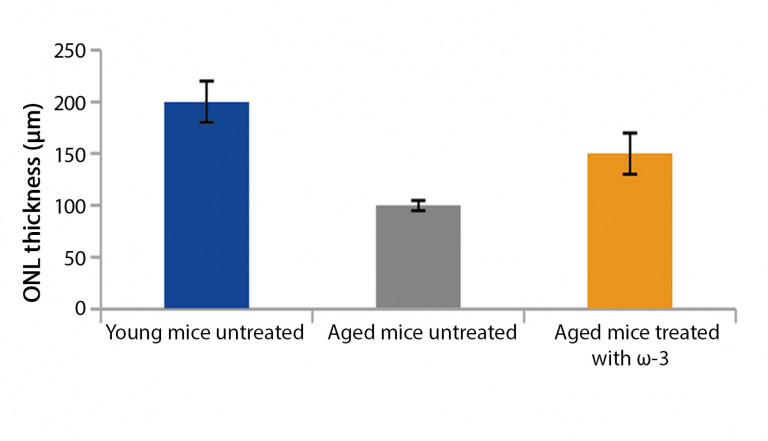 Retinal outer-nuclear layer thickness improves in Omega 3 treated aged mice.
Prokopiou, et al. 2019