Diabetic retinopathy is a complication of diabetes, caused by persistent high blood sugar levels, which can damage the blood vessels needed to supply blood to the retina, causing oedema or/and ischaemia. Despite strong evidence documenting the effectiveness of routine screening to prevent loss of vision due to diabetic retinopathy, the condition is becoming more prevalent and a growing concern amongst ophthalmologists. Currently there is no available treatment for ischaemic diabetic retinopathy, whereas macular oedema can be treated with intravitreal injections, which were proven to be much more effective when in conjunction with Omega 3.
Eylea injections combined with Omega 3 provide better visual outcome in diabetic retinopathy (DR)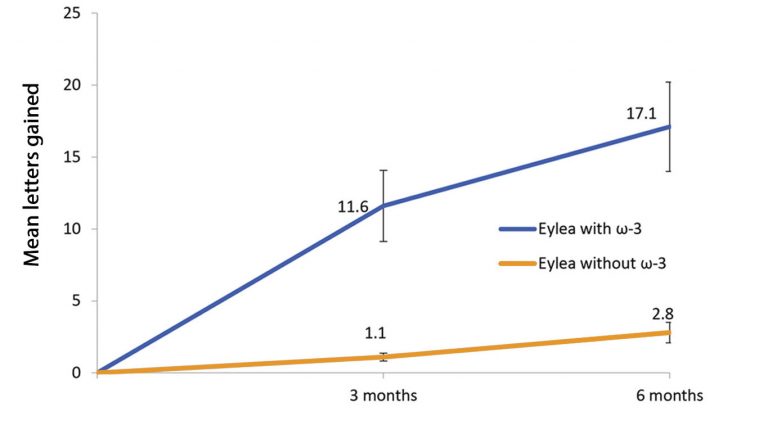 Patients with diabetic retinopathy not responding to Avastin injections were treated with Eylea injections with or without Omega 3.
Georgiou, et al. 2019