It is estimated that 50% of people with glaucoma are unaware that they have the disease, and those who have it can sometimes only slow down its progression. Glaucoma causes damage to your eye's optic nerve, which gets worse over time. It is most commonly caused by fluid building up at the front of the eye, resulting in increased eye pressure. Glaucoma treatment depends on the type of glaucoma you have, but the main focus is on lowering the eye pressure. While it progresses, glaucoma can result in constricted visual field and eventually loss of central vision.
Visual acuity improves with Omega 3 supplementation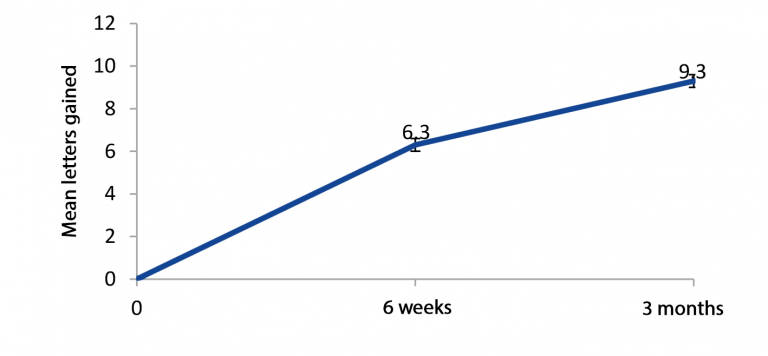 The effect of Omega-3 on Visual Acuity in patients with severe glaucoma.
Georgiou, et al. 2014
Visual field improves with Omega 3 supplementation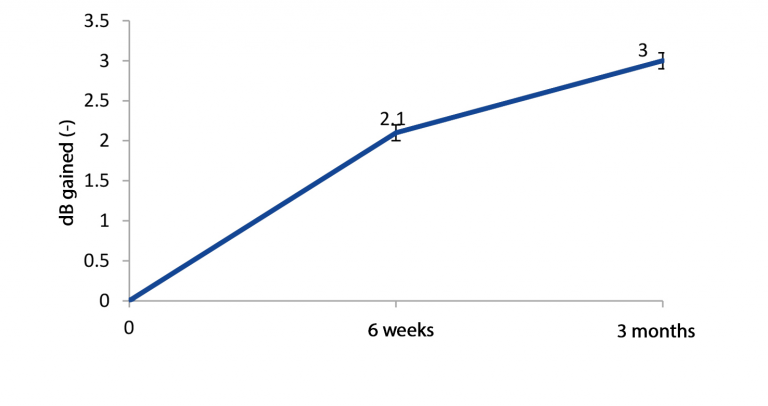 Visual Field improvement is evident following Omega-3 in glaucoma patients.
Georgiou, et al. 2014