Non Arteritic Anterior Ischemic Optic Neuropathy​
Non-arteritic anterior ischaemic optic neuropathy (NAAION) is a condition where the vessels supplying blood to the optic nerve become blocked leading to loss of oxygen supply to the optic nerve and finally its damage. Damage to the optic nerve can lead to irreversible vision loss due to damage on the neural tissue. Retinal cell survival is now possible when supplemented with Eyetas dietary supplements. Omega-3 has proved to improve vision and protect retinal cells, through its neuroprotective effects. Anti-inflammatory response with Omega 3 supplementation is evident at a cellular level. 
Improvement of vision with Omega 3 fatty acids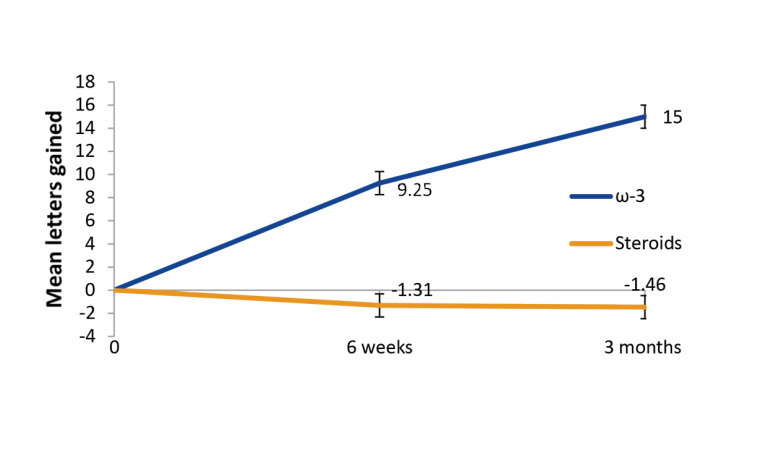 The effect of Omega-3 supplementation on vision in patients with NAAION.
Georgiou, et al. 2014